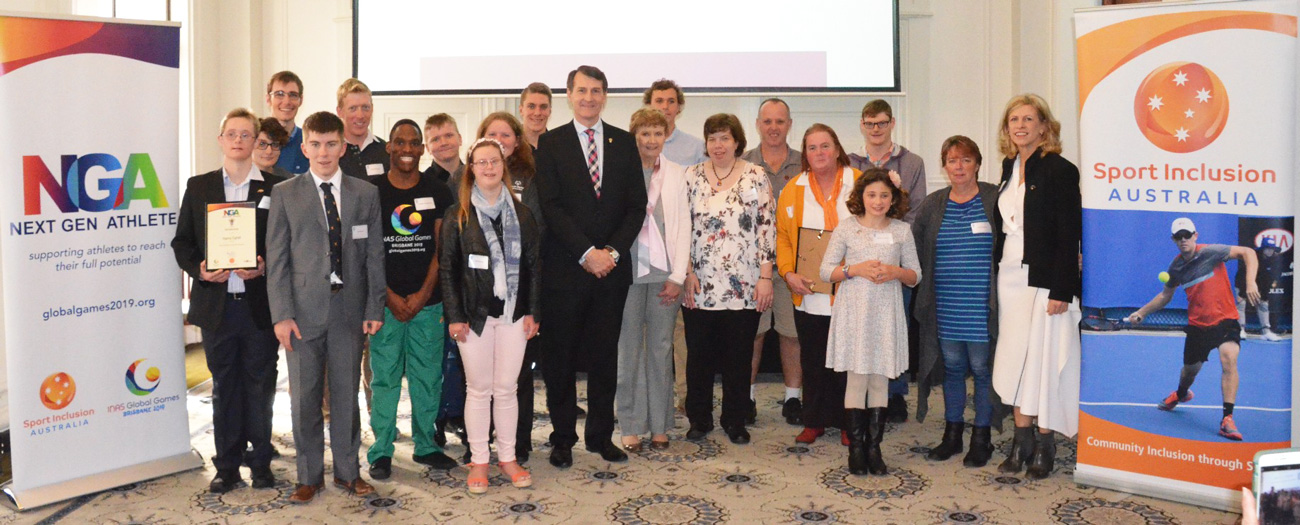 Brisbane Lord Mayor Graham Quirk and Lady Mayoress Anne Quirk announced Next Generation Athlete grants and scholarships to 17 Brisbane athletes at a reception held at the Brisbane Town Hall.
The 4th round of Grants and Scholarship recognised and awarded funding to athletes to assist them in realising their sporting dreams and potentially assist them in their preparation for the 2019 INAS Global Games. Supported by the Lord Mayor's Charitable Trust, grants and scholarships were distributed to athletes.
"Over the last 50 years the Lord Mayor's Charitable Trust has improved the wellbeing of the most marginalised and vulnerable members of our community. I would like to congratulate all recipients today and take this opportunity to thank Sport Inclusion Australia for their hard work and dedication to facilitate inclusiveness in all sports across the Brisbane community. It is our pleasure to make a positive difference in the lives of these young athletes." Anne Quirk, Lady Mayoress and INAS Global Games Patron.
Lord Mayor Councillor Graham Quirk was also in attendance. Inspired by fellow Brisbane resident and World Welterweight Boxing Champion Jeff Horn, the mayor provided some encouraging words to athletes. "Follow your dream to be the best that you can be in your sporting endeavours" said Lord Mayor Councillor Graham Quirk.
Athletes acknowledged the support of the Lord Mayor's Charitable Trust and the importance of the grants in helping them meet the costs of training, equipment and competition as they strive to be the best they can be.
Grants and Scholarships were awarded to athletes across Athletics, Cricket, Indoor Cricket, Netball, Swimming and Tennis.
"Sport Inclusion Australia is delighted to have developed the Next Gen Athlete program with the support of the Lord Mayor's Charitable Trust. The Next Gen Athlete program is an innovative way of identifying and supporting young athletes with an intellectual impairment in the Brisbane metropolitan region on their athletic pathway. It will assist aspiring young athletes with the help of state sporting organisations and Queensland school sport to provide an opportunity to compete at local, state, national and international level and if possible the 2019 INAS Global Games here in Brisbane." Robyn Smith CEO Sport Inclusion Australia.
The presentation provided an opportunity to release the latest Next Generation Athlete promotional video highlighting stories of Next Gen Athlete Scholarship holders: Jack Ireland (Swimming), Yasmin Sanders (Tennis), Mac Russell (Rowing) and Alberto Campbell-Staines (Athletics). INAS Global Games Ambassador Daniel Fox (Swimming) was also in attendance.
The next grants round will open in December 2017 with grants and scholarships to be awarded in 2018.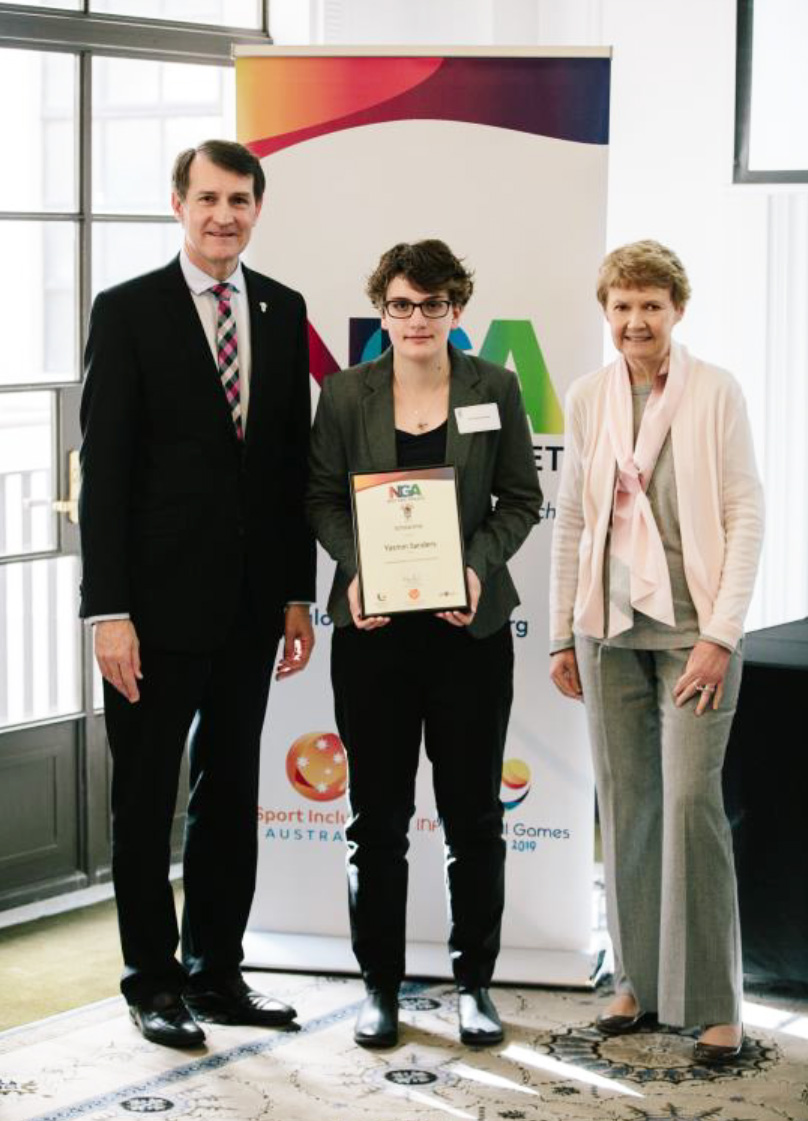 Recipients of Grants were:
Alex Baker (Tennis)
Haydn Brumm (Cricket)
Thomas Burrows (Athletics)
Harry Cahill (Swimming)
Jennifer Collins (Netball)
Summer Dullaway (Swimming)
Caitlin Kerby (Swimming)
Shane Kuilboer (Indoor Cricket)
Lisa Lenton (Netball)
Shaun McKee (Indoor Cricket)
Patrick O'Brien (Swimming)
Ashley-Kate Schlenner (Swimming)
Chelsea Stebbing (Swimming)
Brett Wilson (Cricket)
Aaron Wood (Cricket)
Scholarships
Yasmin Sanders (Tennis)
Bailey Stewart (Swimming)
Contact:
Robyn Smith (CEO Sport Inclusion Australia) 0418 979 459