Australia's Robyn Smith and Taylor Corry represented Australia at the INAS Asia Annual General Meeting and 40thAnniversary Celebrations in Hong Kong during the week.
Smith the CEO of Sport Inclusion Australia and the Global Games Sports Company was invited to Hong Kong to address the INAS Asia member organisations on the progress of the 2019 INAS Global Games, INAS Oceania and INAS Asia relationships and attend the eligibility workshop.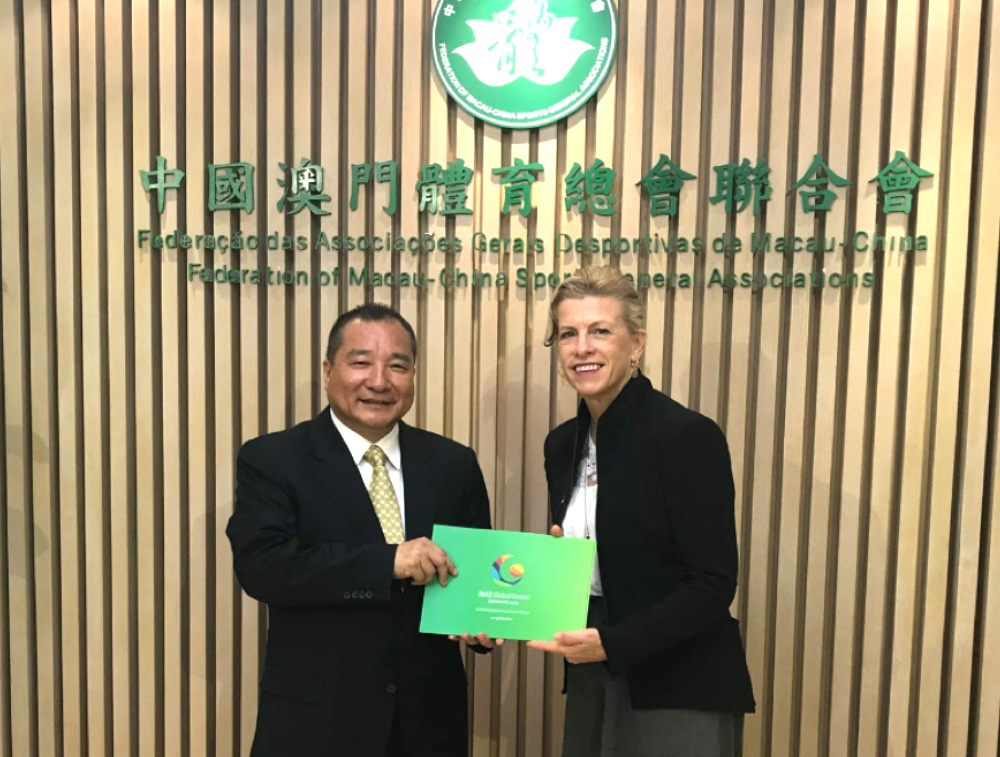 Sport Inclusion Australia has been working to develop opportunities within Oceania and Asia for athletes with an intellectual impairment for several years. The upcoming 2019 INAS Global Games in Brisbane has provided a platform to continue this work.
"We had a major breakthrough in China last year and this week we were able to spend time with National Paralympic representatives from Sri Lanka to assist them with their eligibility requirements. We are very hopeful that we will see athletes from China and Sri Lanka competing for the first time in INAS events at the INAS Global Games in Brisbane in 2019" Smith said.
Smith was in demand as representatives from Macua also took advantage of her presence in Asia to invite her to address Government representatives on the importance of the 2019 INAS Global Games.
"It has been a very exciting few days, seeing the genuine excitement about the 2019 INAS Global Games and the willingness of each member organisation to develop teams and provide opportunities for athletes" Smith said.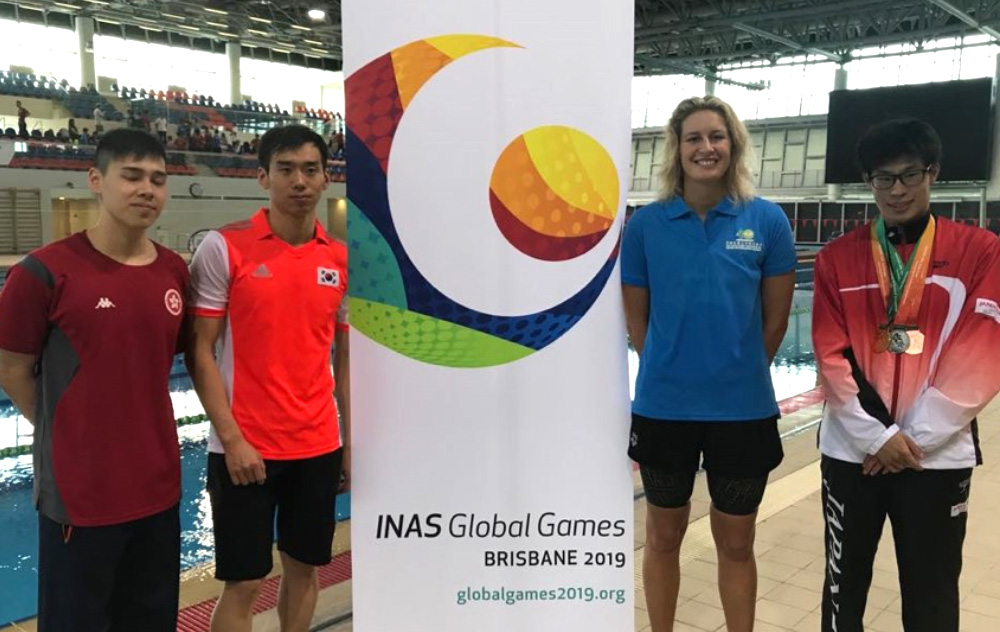 The most outstanding female swimmer at the 2011 INAS Global Games where she won 8 gold medals and one silver, Corry was invited to Hong Kong to compete in several swimming events as part of the INAS Asia 40 Anniversary celebrations.  One of several international athletes invited to compete in events which featured able bodied and celebrity swimmers, Corry swam in the 100m backstroke, 100m freestyle, and 2 relay events
"It was a great honour to be invited and to represent Australia in these events celebrating diversity and inclusion" Corry said. Corry along with her coach Simon Watkins were the only Australians invited to the swimming events.
For more information contact:
Ms Robyn Smith  – 0418 979 459 robyn.smith@sportinclusionaustralia.org.au