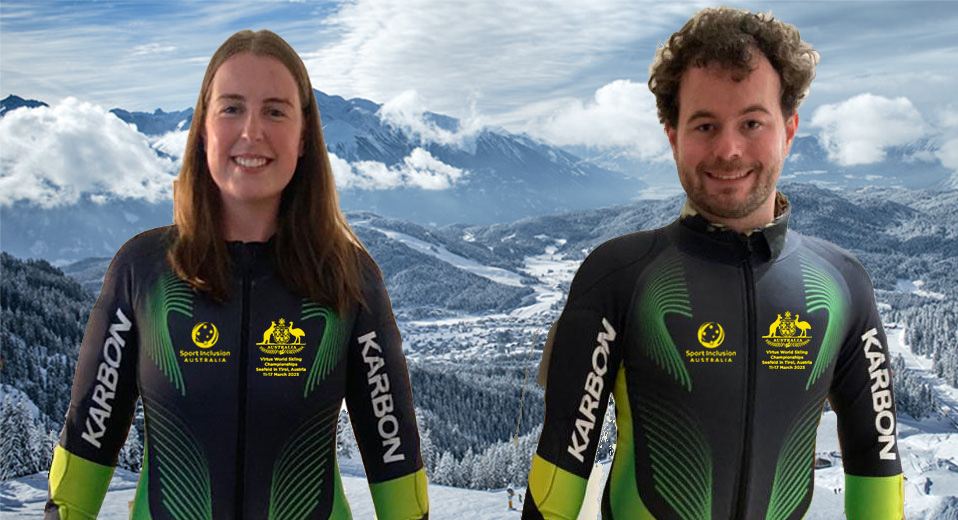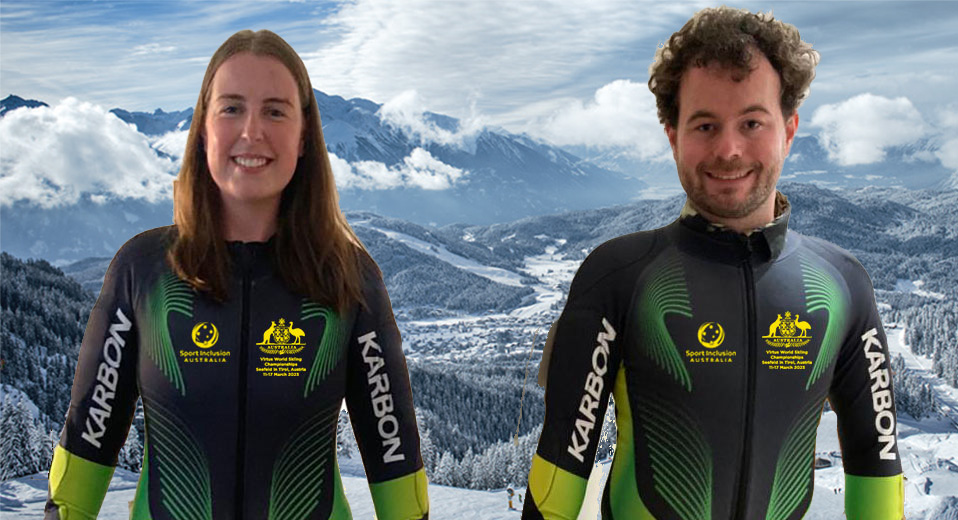 Victoria's Laura Flynn and Alex Cherny will represent Australia at the 12th Virtus Skiing World Championships to be held in Seefeld in Tirol, Austria from 11 to 17 March 2023.
This will be the first time either skier has represented Australia at a Virtus event, and for Laura the first time she has represented Australia at an International competition.  Growing up in skiing families the slopes of Mt Buller, Mt Hotham and Perisher became their home away from home and a place where they were able to be free.
Both accomplished skiers with multiple national titles, Alex and Laura have been on a very similar journey.  Both skiers started skiing when they were 3, they joined Disabled Wintersports Australia and the Multiclass sports association where they have had training and competition since an early age.  Both have also been fortunate to ski and train overseas in Japan and Canada and have families that are passionate about the snow.
"My dad introduced me to skiing when I was 3, it has been a passion we have shared ever since." Laura said.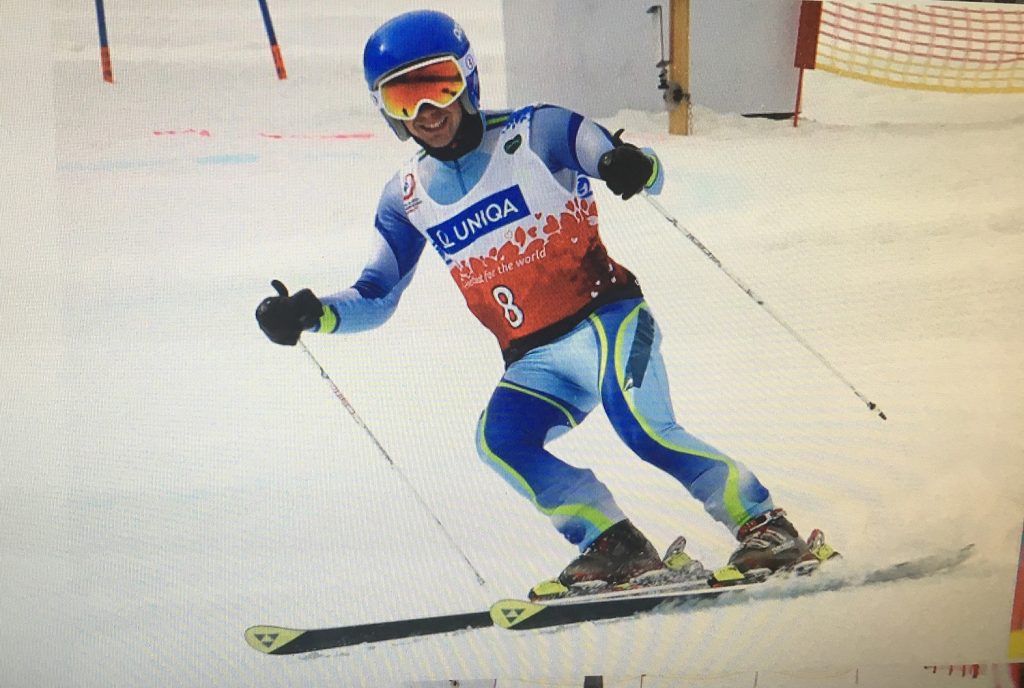 Alex's family also love to ski, his elder brother, Thomas has been a ski instructor for 10 years in Perisher NSW, & Canada (British Columbia) at Whistler, Lake Louise & Nakiska providing Alex an opportunity to travel and train overseas.
Alex and Laura will compete in the Giant Slalom and the Super G.  They are heading to Austria with new skis and unsure of what to expect both on the ski fields and their competitors but both very excited to represent Australia and committed to do their best.
"I am looking forward to the opportunity to race in Seefeld and hope to do my best, ski hard and make new friends" Alex said.
Representing Australia has been a lifelong dream for Flynn. "I have always wanted to represent Australia, I can't wait to race, I hope to do my best, get a good time and ski to the best of my ability" Laura said.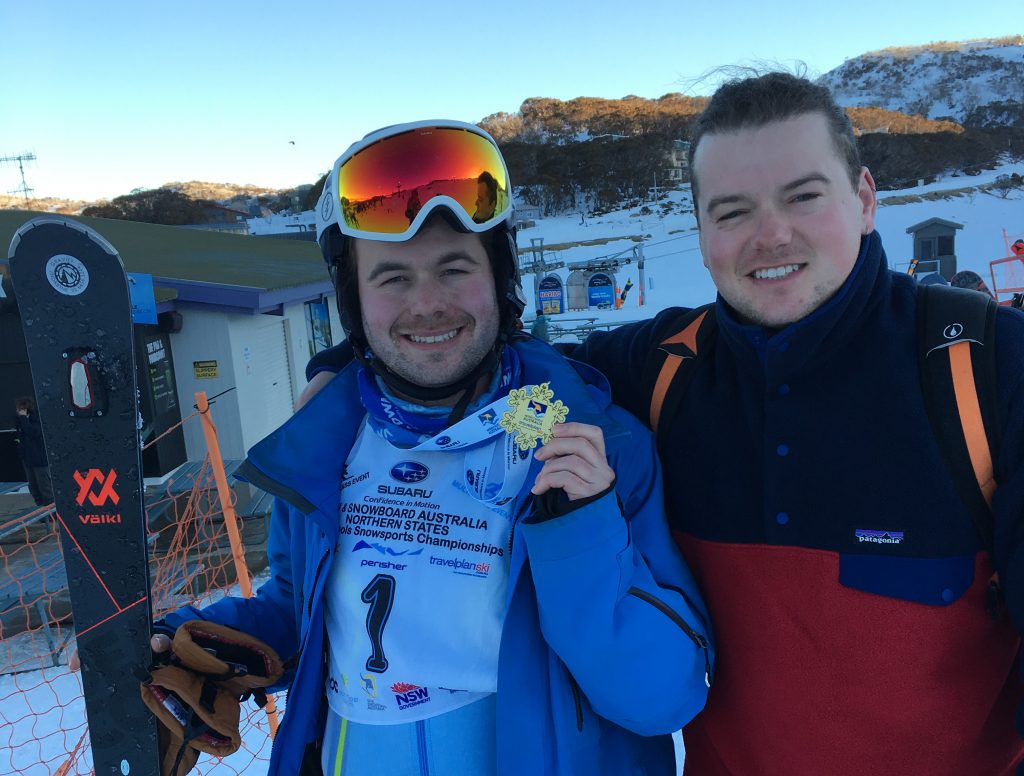 For both athletes skiing is a family passion, something that the family do together.  Seefeld will be no different with family members also travelling to Seefeld to support them as they represent Australia.
They have worked hard on their fitness to prepare for the Championships, but have not been able to ski since September 2022, an ongoing challenge Australian skiers face when competing in the Northern hemisphere.  Cherny has already left Australia to travel to Lenzerheide in Switzerland for 2 weeks race training.  Laura will also leave Australia early heading to Kitzbuhel, in Austria where she will prepare for the Championships.
Like all elite athletes, Alex and Laura juggle their work and sporting commitments. Alex working as a waiter at an inclusive café "All Things Equal" in Windsor and Laura working in Childcare at the Royal Children's Hospital in Melbourne. Both organisations have been supportive allowing Alex and Laura time off to chase their dreams.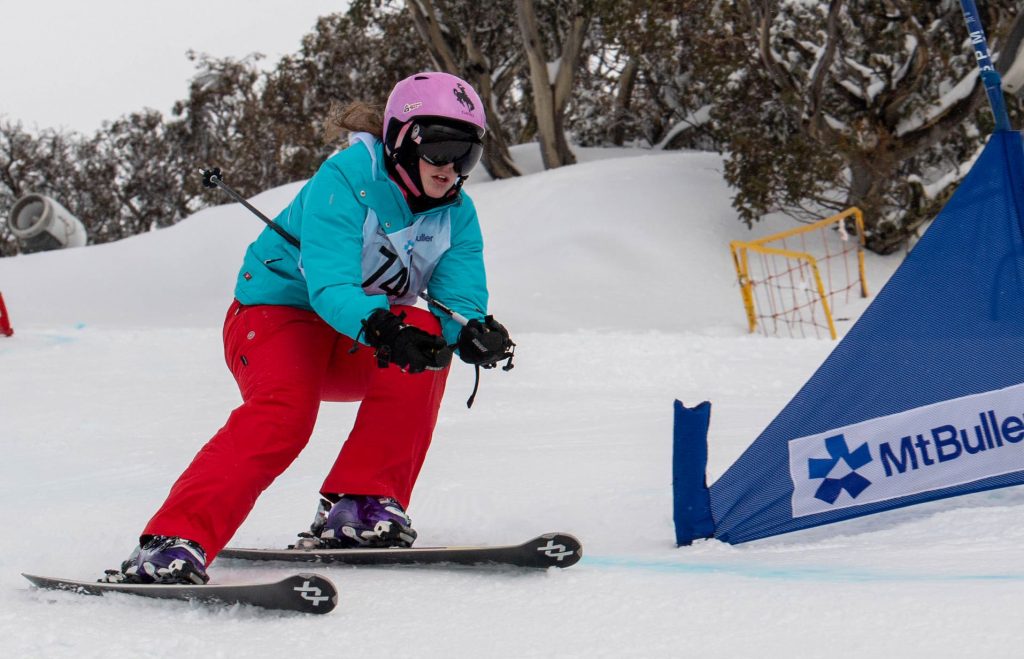 The Virtus Skiing Championships for skiers with an intellectual impairment are held every year providing opportunities in Nordic and Alpine skiing.  However, with the COVID-19 pandemic this will be the first Championship conducted for three years.
A record number of entries have been received with 85 athletes from 14 countries competing in the Alpine and Nordic events.  Countries competing include: Austria, Bulgaria, Czech Republic, Estonia, Finland, France, Italy, Japan, Poland, Spain, Sweden, Turkey and the United States of America.  Not surprising Austria has the largest contingent with 12 skiers.
This is the 12th World Championship and the fourth team to represent Australia. Australia has competed previously at the Championships in 2009, 2011 and 2012 with NSW's Nicole Harris winning a total of 5 Gold and 3 silver medals. Victoria's Olivia Sayers also represented Australia in 2012.
"With so many students taking part in Disabled Wintersports Australia and Multiclass Sports Association skiing events, it is pleasing to see athletes step up to represent Australia at the Virtus Skiing World Championships in 2023. We are excited for Alex and Laura and look forward to seeing their results. Their participation will inspire more athletes in future years." said Sport Inclusion Australia CEO Robyn Smith.
The Championships commence on the 13th of March with the Super G closely followed by the Giant Slalom (GS) on the 14th.  Other events not being contested by Australian skiers are Nordic (Cross Country) and the slalom events.
---
For more information
Sport Inclusion Australia: www.sportinclusionaustralia.org,au
Virtus: www.virtus.sport
Skiing World Championships 2023: 2023 Virtus World Skiing Championships – 11.-17. März 2023, Seefeld in Tirol (virtus2022seefeld.com)
Media Contact:
Robyn Smith robyn.smith@siasport.org  (Sport Inclusion Australia CEO)
Michael Thomson michael.thomson@siasport.org  (Sport Inclusion Australia Coordinator)
Anne Cherny annecherny3124@gmail.com (Australian Team Manager)
---
About Sport Inclusion Australia & Virtus
Sport Inclusion Australia (SIA) is a National Sporting Organisation established in 1986 to assist the inclusion of people with an impairment, primarily an intellectual impairment into the mainstream community using sport as the medium. SIA facilitates, educates, and supports sporting organisations and the wider community about the power of sport to deliver social inclusion, with the focus on ability, advocating for the rights of all Australians to be treated with dignity. SIA is a founding member of Paralympics Australia.
Sport Inclusion Australia is also a founding member of Virtus, the International Sport Federation for athletes with an intellectual impairment. This position as a member of Virtus Australia, amplifies the work of inclusive sport on a global stage.
Formed in 1986, Virtus (formerly INAS), continues to grow its membership of more than 300,000 athletes from over 90 nations throughout the world. Virtus and its relationships with International Federations (IF) for Sport, the International Paralympic Committee (IPC) and UNESCO, supports the development and advocacy for athlete inclusion into elite competition.