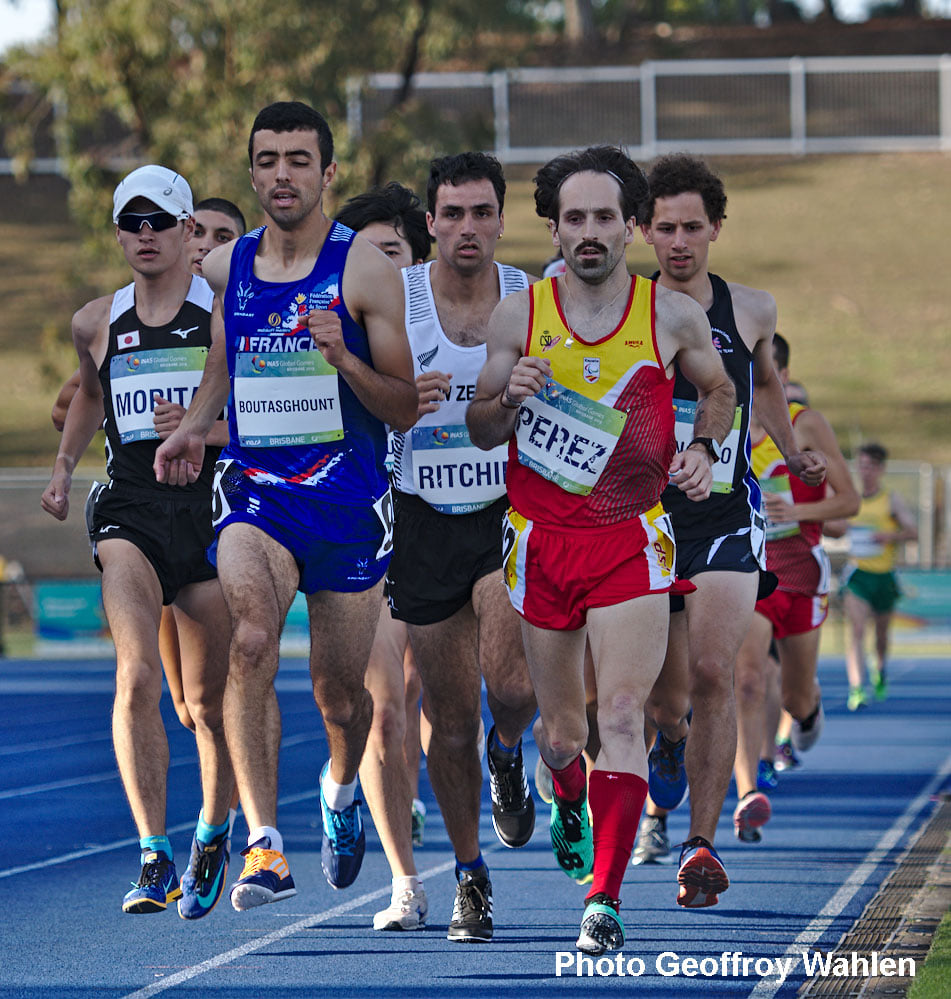 One of the feature sports at a Games, athletics once again drew the largest number of athletes competing from 34 countries.
Several countries were making their debut in Athletics at the Global Games.  New Zealand, China, Denmark, Singapore, Malaysia, Egypt, Sri Lanka and Israel.
Australia fielded it's largest team of 36 athletes for the Games with entries is all categories.
As in swimming the Athletics competition had introduced the new Virtus categories of II-2 and II-3.
Spain's Francisco Perez Carrera was the outstanding male athlete in the II-1 category winning Gold  medals in the men's 110m hurdles and Pole Vault and a silver medal in the Heptathlon.   Eight  (8) women won 2 Gold medals in the women's II-1 events with Ecuador's Najely Minda Lara collecting 2 Gold medals in the 4 x 100m and 4 x 400m relays and a Bronze medal in the women's 1500m.
Spain's Blanca Orihuela was the leading medallist winning 5 Gold medals in the women's II-2 category.  Orihuela winning the 100m, 200m, 400m, Long Jump and Triathlon events.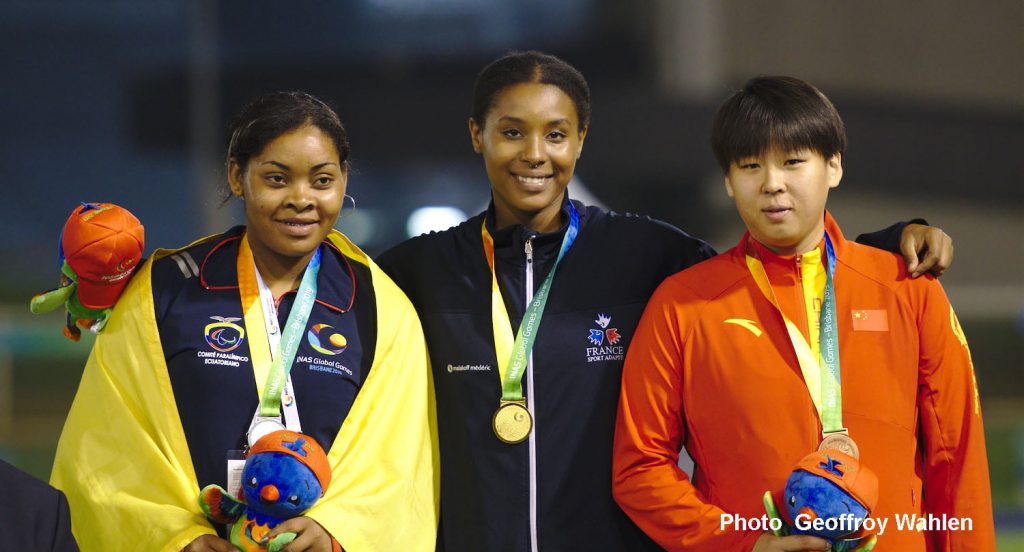 France's Nicolas Virapin collected 4 Gold medals in the men's II-2 events winning the 100m, 200m, Long jump and Triathlon events.
Australia's Annabelle Johnson and Jacob Sesar collected 4 and 3 Gold medals respectively in the II-3 events.  Both athletes won the 100m, 200m and 400m events with Johnson also winning the women's Long jump.
France topped the medal table in Athletics with 11 Gold 7 Silver and 8 Bronze, with Spain (10,5,2) and Russia (7,3,1) in second and third place.
The athletics competition included night sessions for only the second time in history and was well supported by spectators and competitors from other sports.
Virtus World records were achieved in the women's Discus by France's Gloria Agblemagnon with a throw of 43.63m and the men's 4 x 100m with the Italian team of 1) Gaetano Schimmenti, Ruud Koutiki Tsilulu, Mario Bertolaso and Raffaele Di Maggio recording a time of 43.26s to take Gold.
Two (2) World Para Athletics World records were also established in the competition.  Japan's  Kazuhiro Morita established a new World record in the 10,000m with his time of 31:53.04.  Russia's Aleksandra Ruchkina leaping 11.93m in the women's Triple jump.