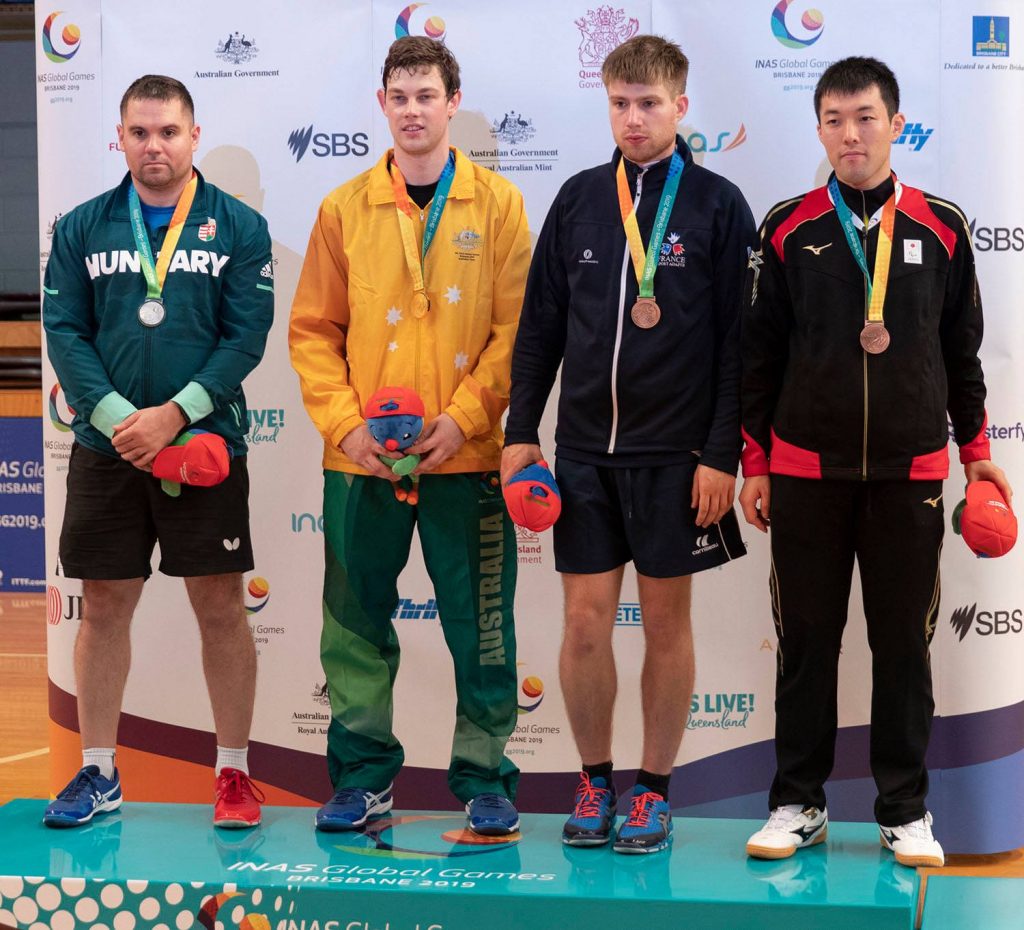 History was made in Brisbane with the first single class Factor 20 event sanctioned by International Table Tennis Federation, ITTF.
Twenty (20) countries entered their best players in the competition and justified the support of the ITTF in sanctioning the Table Tennis competition at the Games.
With the world's best players in action officials and spectators were treated to some amazing table tennis competition during the week.
France dominated Table Tennis fielding strong teams in all 3 categories and finished on top of the Table Tennis medal Table with 7 Gold, 6 Silver and 8 Bronze medals. Russia finishing second with 3 gold medals and Japan third with 2 Gold, 1 Silver and 3 Bronze medals.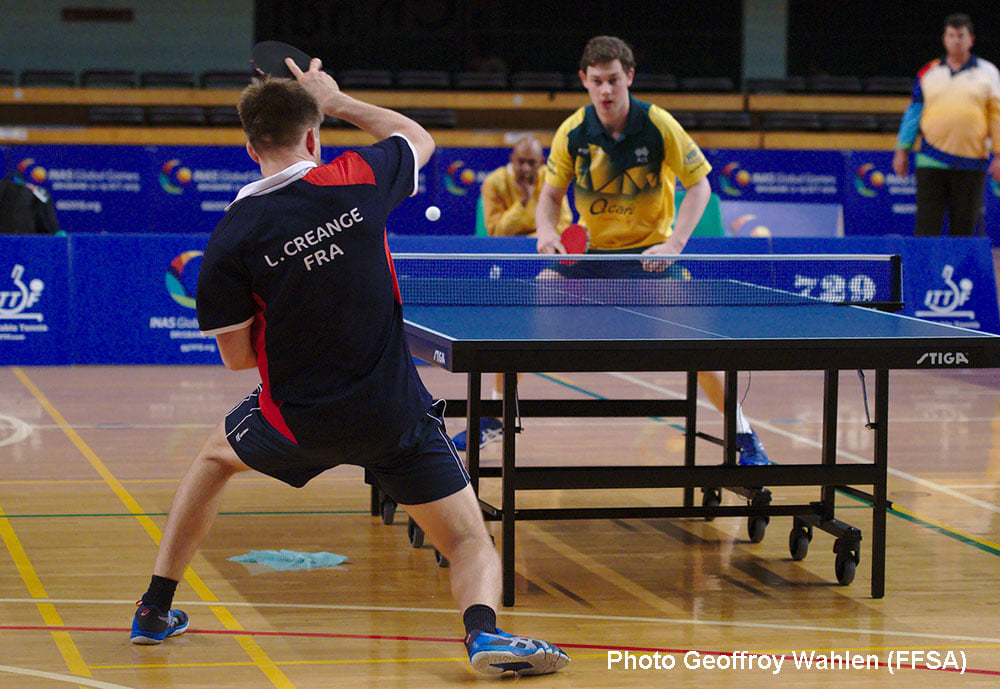 Host nation Australia fielded a small team of 4 men (Sam von Einem, Rory Carroll, Jonathon Tan and Ashley Parrott) in the II-1 Singles, Doubles and Teams events, winning 1 Gold, 1 Silver and a Bronze and finishing 4th on the medal table.
The men's II-1 singles final was a battle between the World number 2 Peter Palos (Hungary) and World number 4 Sam von Einem (Australia). Playing some of his best table tennis, von Einem overcame World number 3 player Lucas Creange (France) in the semi final, while Palos also had a tough game against World number 7 Takeshi Takemori. The final was a close match and thankfully for the local crowd, a victory for the Australian.
Von Einem then paired with fellow Australian Rory Carroll to win Silver in the teams and Bronze in the Doubles events.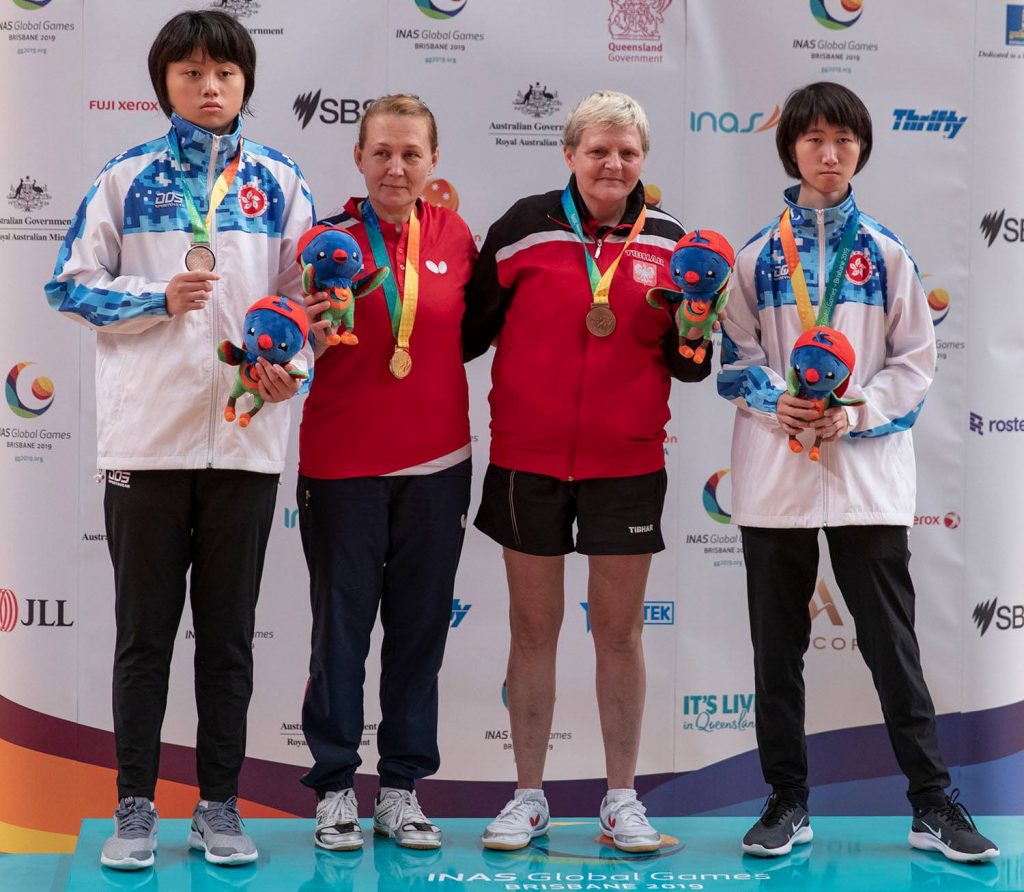 Women's World number 1 Elena Pokofeva from Russia took on an unranked player Ting Ting Wong from Hong Kong in the women's II-1 singles final. It was an incredible achievement for Wong to reach the final defeating many players ranked above her including World number 2 and fellow country woman Mui Wui Ng in the semi final. Pokofeva was too strong in the final showing why she is ranked the World number 1 female table tennis player.
Table Tennis also introduced the Virtus II-2 and II-3 categories for the first time. (Full results attached.)
Competitions were conducted at the Chandler sports complex and the Brisbane Table Tennis Centre.