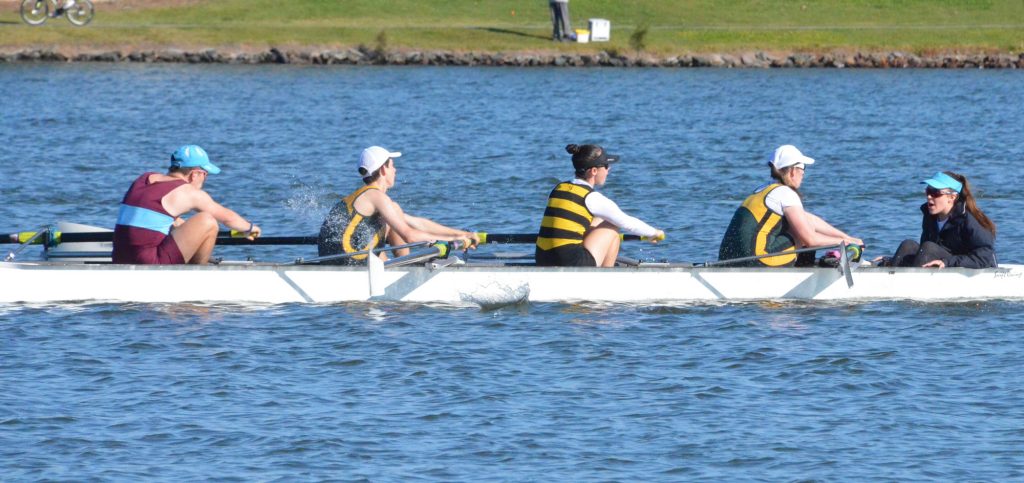 With her eyes fixed on representing Australia at the 2019 Virtus Global Games in Brisbane NSW's Bronte Marshall knew she had to make a choice –  does she continue with swimming or does she focus on Rowing?
It wasn't an easy decision for the young athlete who took up swimming competitively at 12 years of age and had recently represented Australia at the Virtus Swimming World Championships in Mexico winning a Gold, Silver and Bronze medal.
"I wanted to represent Australia again and after looking at all of the swimmers in my events and the opportunities to represent Australia in either Swimming or Rowing I knew I had a tough decision to make." Marshall said.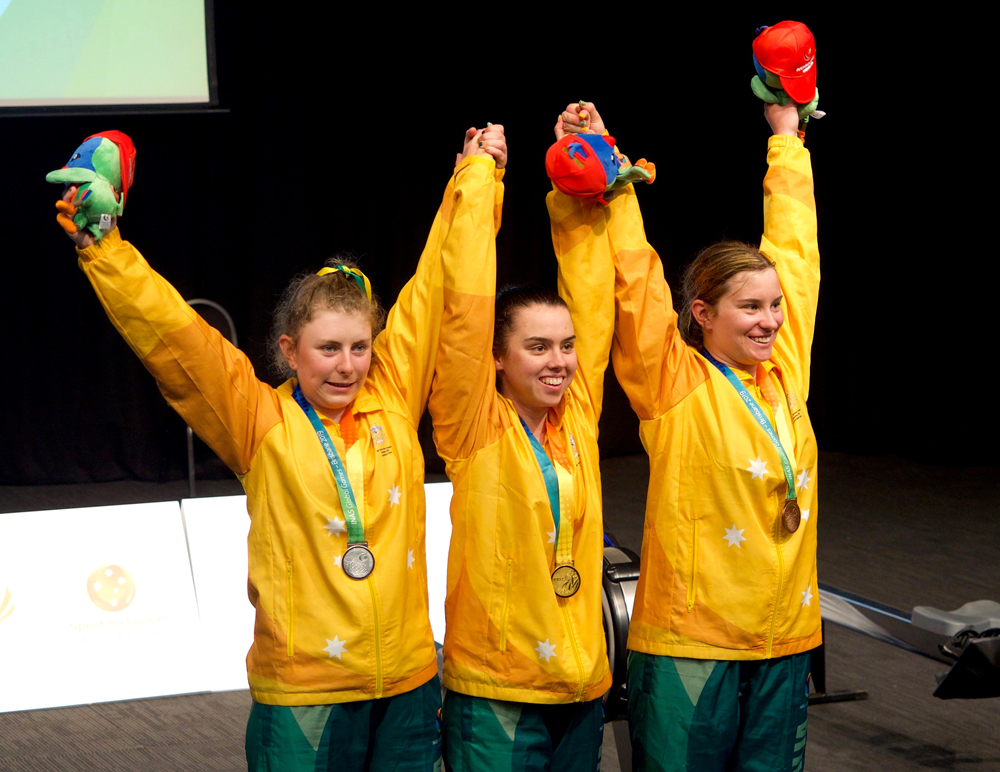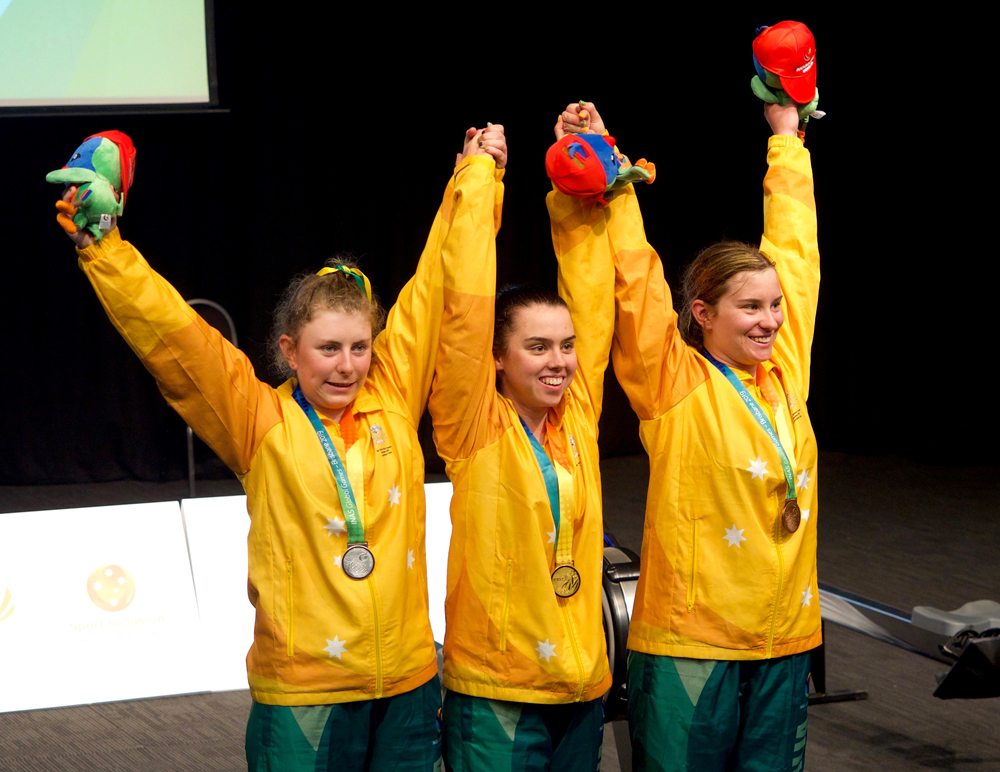 Through her school years Marshall had trained and competed in swimming and rowing, with swimming having been the focus in recent years.  Marshall was however a strong rower competing in school regattas with Pymble Ladies College.  Both sports involve early morning starts and water, one in it and the other hopefully on top of it.  But it wasn't the early starts or the cold water that concerned Marshall she just wanted to represent Australia again.
Thankfully for Rowing Australia Marshall chose Rowing and went on to represent Australia at the Virtus Global Games winning 4 Gold and one Silver medal in the on water and indoor rowing events.
Marshall who rows for the Balmain Rowing Club and is coached by Barbara Ramjan competed at her first National Rowing Regatta in 2019 collecting a Silver and Bronze medal.  Covid saw the 2020 Championships cancelled and in 2021 she collected 3 silver and a bronze medal.
With events being restricted due to covid, Marshall focussed on her indoor rowing,  setting a Concept 2 Indoor Rowing World Record for the PR3 ID 2000m in 2021.  Earlier this year Marshall took part in the 2022 World Rowing Virtual Indoor Championships.  The Championships were held live around the world.  For Marshall this meant racing in the evening,  not an ideal time for peak performance.
"It was weird as I felt I should be heading to bed for the night but instead I am taking part in a virtual World Championships" Marshall said.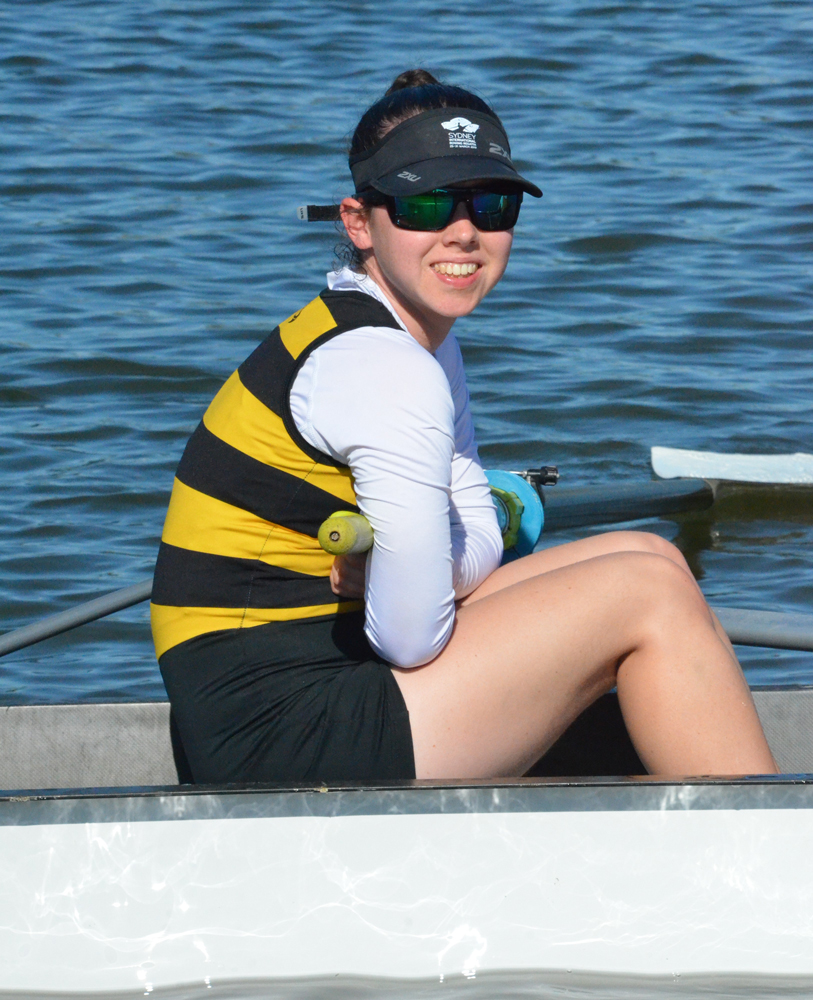 Marshall couldn't see her competitors but with the wonders of technology was able to watch each competitors progress on the racing graph.  Marshall was successful in her first Indoor World Championship winning the 500m and 2000m events and taking 2 seconds off her own Concept 2 19-29 World record for the 2000m race.
Marshall has had to switch back to on water racing with the 2022 Australian Rowing Championships to be held at Lake Nagambie next week.  The Championships were due to be held at the 2000 Olympic and Paralympic venue in Penrith, but as a result of flood damage to the venue the Championships have been moved to Victoria.
Marshall's decision has paid big dividends for the young rower from Drummoyne who has gone on to medal on multiple occasions at Virtus Global Games, National Rowing Championships and more recently the 2022 World Rowing Virtual indoor Championships.  She has a bright future ahead of her and in the next 2 years has her eyes set on the 2022 Virtus Oceania Asia Games in Brisbane, and in 2023 The World Rowing Indoor Championships in Canada along with the Virtus Global Games in France.
For now the focus is representing Balmain Rowing Club at the Australian Rowing Championships at Lake Nagambie in Victoria from 28 March to 3 April.
For more information on the Australian Rowing Championships visit : Home – Australian Rowing Championships (rowingaustralia.com.au)
Contact
Sport Inclusion Australia 0414 733 339 or sport@siasport.org