Working closely with the Australian Department of Foreign Affairs through its Asian Sports Partnership program, Sport Inclusion Australia has been able to spread its reach and importantly create a strong link with key stakeholders in the disability area in China.
More than twelve months in the making, the program to develop opportunities for young students with an intellectual disability came to fruition this week when Australian Basketball representative, Kelly Bowen delivered a week of training for both the students and teachers at the Yuanping Special school in Shenzhen. Bowen a member of the Australian 3 v 3 female basketball side will spend the week working with the students and teachers with more visits planned for the future.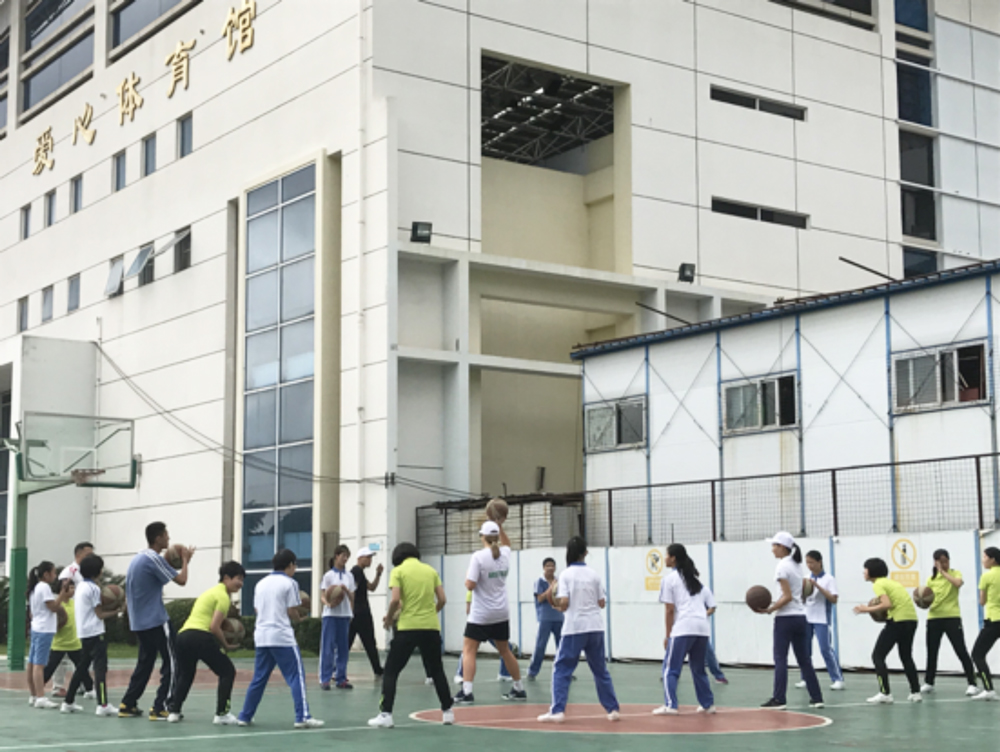 Social inclusion through sport is the philosophy upon which Sport Inclusion Australia, formerly AUSRAPID was established 30 years ago.    It is a proven philosophy with a record for breaking down barriers with the focus on a person's ability and expanding social interaction and pathways for athletes.  Sport Inclusion Australia plans to develop a relationship and inclusive opportunities in China, in particular the city of Shenzhen, a sister city to Brisbane,  the home of the 2019 INAS Global Games.
The project will work with Yuanping, a special school of over 930 students and the Shenzhen Leopards, National Basketball club to enhance the basketball skills of the children with a disability, but more importantly to build the capacity of local coaches and clubs to be fully inclusive and ensure these initiatives are sustainable.   Once a successful model is developed it will be expanded to include other sports and has the potential to be expanded to the 1000 other special schools across China.  Sport Inclusion Australia will also work with the Chinese Paralympic Committee to discuss the possibility of commencing a High Performance program for those more talented athletes to ensure there is a pathway through to INAS events and the INAS Global Games in Brisbane 2019.
Sport Inclusion Australia CEO Robyn Smith visited China back in March to meet with Education hierarchy of the Shenzhen Foreign Affairs Office, key staff at the Yuanping Special School and the Chinese Paralympic Committee, and was stunned at the facilities, numbers of students and willingness of the Chinese authorities to participate in the program.  "Australian schools and sporting organisations would be amazed at the facilities available here at a special school for over 1500 students with a disability, Smith said.  "There are over 1000 special schools across China with millions of students with an intellectual disability."  Smith said.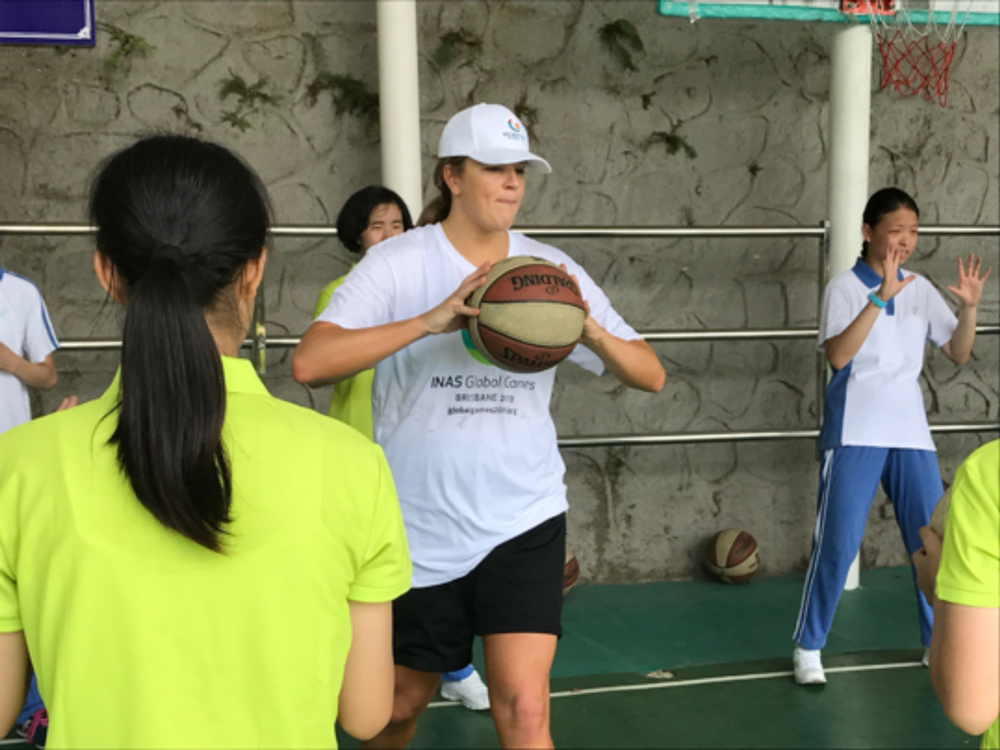 The program has quickly identified further opportunities for the Global Games and INAS.  "It is clear that China is very supportive of students with an intellectual disability, but their participation in the Paralympics and INAS events has been restricted due to lack of accessible eligibility processes." Smith said.  All eligibility processes must be conducted in English, and this has clearly been a stumbling block for the Chinese.  "If we want to expand into non-english speaking countries we need to be open to change and ensure that the process is open and translated in multiple languages."  Smith said.  With the coaching and education program now underway and in the capable hands of Bowen, Smith will now focus on ensuring that the eligibility process is made available to the Chinese in her role as Vice President of INAS.
China dominated the Paralympics in Rio de Janeiro in 2016, but didn't have one representative with an intellectual disability in their team.   While this program is focussed on developing opportunities for young students, both female and male, it also has the capacity to develop pathways for millions of students/athletes in China into events conducted by INAS (The International Sporting Federation for athletes with an intellectual disability) and to the Paralympic pathway.   More immediately with the Global Games in Brisbane in 2019, the participation of China is now a reality.
For further information please contact:
Robyn Smith, CEO
Sport Inclusion Australia Inc.
T: +61 3 5762 7494
M: 0418 979 459
E: robyn.smith@sportinclusionaustralia.org.au