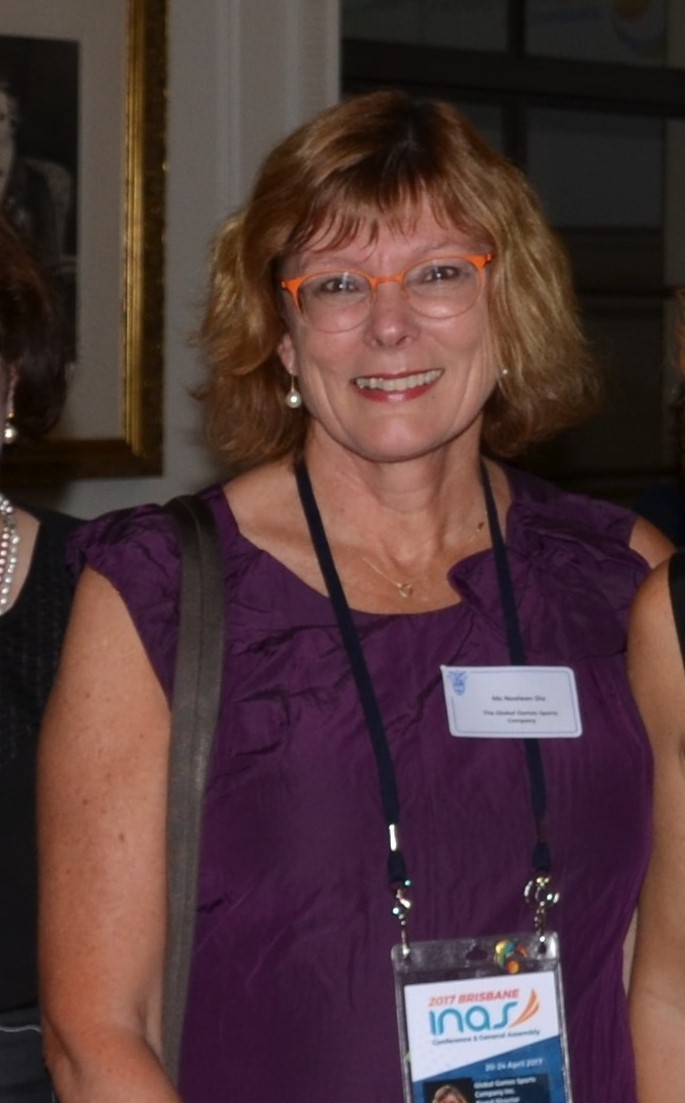 Noeleen Dix has excelled at sport both on and off the court.    As an athlete she represented Victoria at National Netball Championships  and in 1981 she made her debut for Australia playing in the Netball tri-series against England and New Zealand.
Her biggest contribution to the sport came when she joined Netball Australia as National Executive Director in 1988 and was general manager of the 1991 Netball World Cup organising committee when the tournament was played in Sydney.
Such was Dix's influence that she was awarded the 1992 Confederation of Australian Sport Administrator of the Year for the management of the world championships.
Noeleen served as President of Netball Australia for ten years, during which time she played a major role in:
establishing the ANZ Championship in 2008
leading the Netball Australia governance reform
successfully bidding for the 2015 Netball World Cup in Sydney,
was also Australia's International Delegate to the International Netball Federation (INF) Board at three International Congress Meetings and Honorary Secretary of the Asian Netball Region, and
saw Australia a clear No.1 in the world having won the past three Netball World Cups – 2007, 2011 and 2015 – as well as ending the country's 12-year Commonwealth Games Gold Medal drought in 2014.
Proud of Australia's achievements on the international stage, Noeleen was equally proud of Netball's successes at grass roots with the ANZ NetSetGO program which has grown to have over 200,000 youngsters registered.
Well regarded and acknowledged by her peers for having a very strong values system, and respected for her honesty, integrity and transparency.
The Global Games Sports Company is delighted to have someone of the calibre of Noeleen Dix on it's Board and congratulates Noeleen on her achievements and her contribution to sport, contribution that saw Noeleen made a Member of the Order of Australia (AM) in this years Queens Birthday Honours list.