Sport Inclusion Australia today announced the team of 39 swimmers to represent Australia at the 2019 INAS Global Games (GG2019) in Brisbane in October.  The team is the largest team assembled for an INAS competition consisting of several World Record holders, Paralympians, World Champions, one former Olympian and 11 debutants.
Australia has competed at every Global Games and our swimmers have dominated the pool on every occasion, with Australia finishing on top of the Games medal tally at the past three Games.
"Australia has a proud and successful record in swimming at all levels, it is exciting to see the blend of experience and youth in this team which we are sure will do Australia and themselves proud in Brisbane." said Robyn Smith CEO of Sport Inclusion Australia.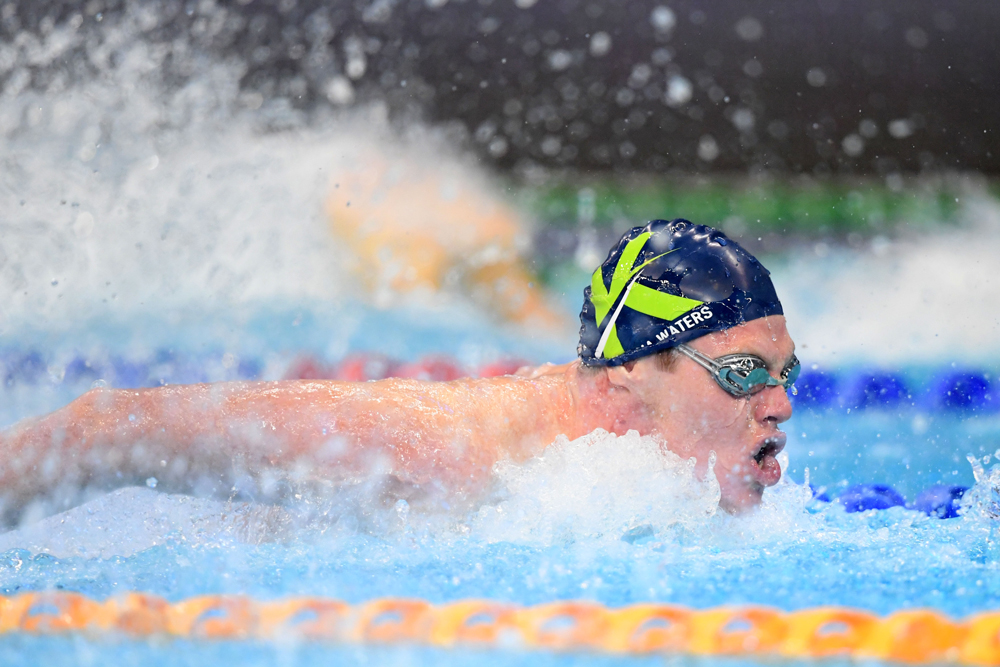 The Games will be the first time many of these swimmers have had the opportunity to compete in an international event on home soil in front of family and friends.
Stand-out performances are expected from Individual World Record holders Liam Schluter (QLD) Phoebe Mitchell (VIC) and Colin Marks (QLD). However, such a large team of high-performing athletes will produce many memorable moments.
The 2019 INAS Global Games will see the introduction of the II-2 and II-3 groups which feature athletes with Down syndrome and High functioning Autism respectively.  Mitchell has dominated the Down syndrome World Championships and currently holds 7 individual World Records. She has a full program having been selected in 11 events, but will clearly have to cut back her events come Games time.
Adelaide's Magdalena Moshi represented Tanzania at the 2012 Olympics in London.  Now an Australian citizen, Moshi has resumed swimming and is looking forward to representing Australia in Brisbane in the II-3 events.
"It is exciting to see the three groups coming together as one team for the first time as well as the blend of experienced and new swimmers." said head coach Andrew (Herbie) Howard.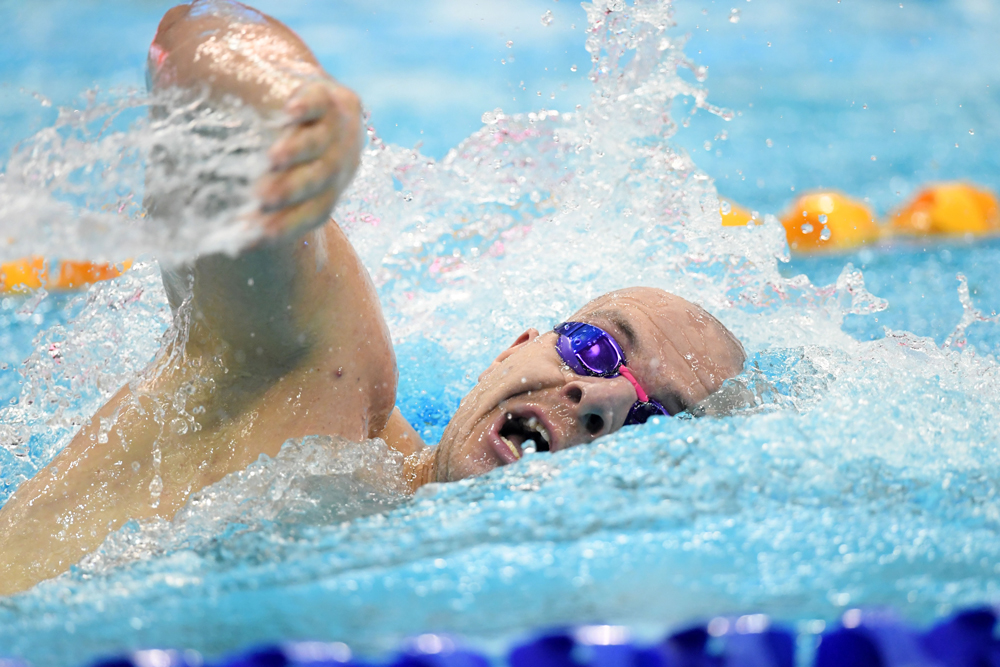 The teams youngest competitor Lachlan Hanratty (NSW) is just 15 years of age with NSW's Patrick Donachie the oldest competitor at 36 years of age.  Donachie first represented Australia at the 2000 Paralympics where he won a Gold medal in the 4 x 100m relay.
Schluter, the World record holder in the 200m and 400m freestyle events, will head to London in September as part of the Australian Dolphins team for the World Para Swimming Championships along with Jade Lucy (NSW), Jack Ireland (QLD) and Madeleine McTernan (QLD).
The 2019 INAS Global Games will be the first international experience for 10 swimmers, and 11 swimmers will wear the green and gold for the first time.
The swimming competition will be held at the Sleeman Sports Complex in Brisbane from 13 to 19 October 2019.  For more information on the 2019 INAS Global Games visit www.globalgames2019.org
Australian Swim Team – INAS Global Games, Brisbane 2019
Joshua Alford (ACT), Taylor Anderton (QLD), Liam Bailey-Rose (QLD)*, Claire Barr (VIC)*, Russell Booysen (QLD), Harry Cahill (QLD), Katrina Coffey (QLD), Amy Cook (NSW), Michael Cox (QLD), Lily Crawford (NSW), Jack Dixon (QLD), Patrick Donachie (NSW), Bradley Doolan (VIC), Jarrod Dyer (NSW)*, Nicole Fielden (QLD)*, Jeremy Gawne (QLD), Darcy Gilson (NSW)*, Lachlan Hanratty (NSW)*, Nikesha Harding (NSW), Gabriella Howells (NSW), Jack Ireland (QLD), Victoria Jessamine (NSW)*, Caitlin Kerby (QLD), Mitchell Kilduff (NSW), Paige Leonhardt (QLD),  Jade Lucy (NSW), Colin Marks (QLD), Madeleine McTernan (QLD), Phoebe Mitchell (VIC), Benjamin Morrison (VIC), Magdalena Moshi (SA)*, Ashley-Kate Schlenner (QLD), Liam Schluter (QLD), Bailey Stewart (QLD)*, Benjamin Stokes (ACT), Ruby Storm (VIC), Mitchell Toohey (QLD), Ashley Van Rijswijk (NSW)*, Sarah Wallace (QLD)*.   Debutants identified with *
Head Coach: Andrew(Herbie) Howard (QLD)
Manager: June Cotter (QLD)
Asst Coaches: David Heyden (QLD), Sadat-Jon Hussain (VIC), Craig Tobin (QLD), Guilherme Santos (QLD)
Contacts
Herbie Howard – Head Coach
herbieh@bigpond.net.au
0439 723 524
Robyn Smith – CEO, Sport Inclusion Australia
robyn.smith@sportinclusionaustralia.org.au
0418 979 459
About GG2019
The INAS Global Games is a world-class sporting competition for elite athletes with an intellectual impairmentthat represents the peak of sporting achievement. Held once every four years, the Global Games sees competitors from up to 80 countries going for gold and vying for the honour of being recognised as the best in their field.
Over seven intensive days of competition, athletes, officials, volunteers and spectators alike will revel in the spectacle of world-class and friendly rivalry, whilst simultaneously enjoying the welcoming inclusive spirit of the Games. Sports competition will be held in Brisbane bests sporting facilities including Sleeman Sports Complex, Queensland Tennis Centre and Queensland State Athletics Centre to name a few.
The INAS Global Games is a celebration of cultural diversity and allows athletes to compete in a secure, fun and friendly environment. The Games also work to promote INAS's goals of changing attitudes, challenging perceptions, creating opportunities, developing pathways and strengthening communities.
Ten Official INAS Sports at the INAS Global Games – Brisbane 2019
Athletics
Cycling
Swimming
Tennis
Basketball
Futsal
Table Tennis
Cricket
Rowing
Taekwondo – Poomsae
AFL will host a Demonstration event (Male AFL Players with intellectual impairment)
Netball The Marie Little Shield (National Championships for Female netballers with Intellectual Impairment)