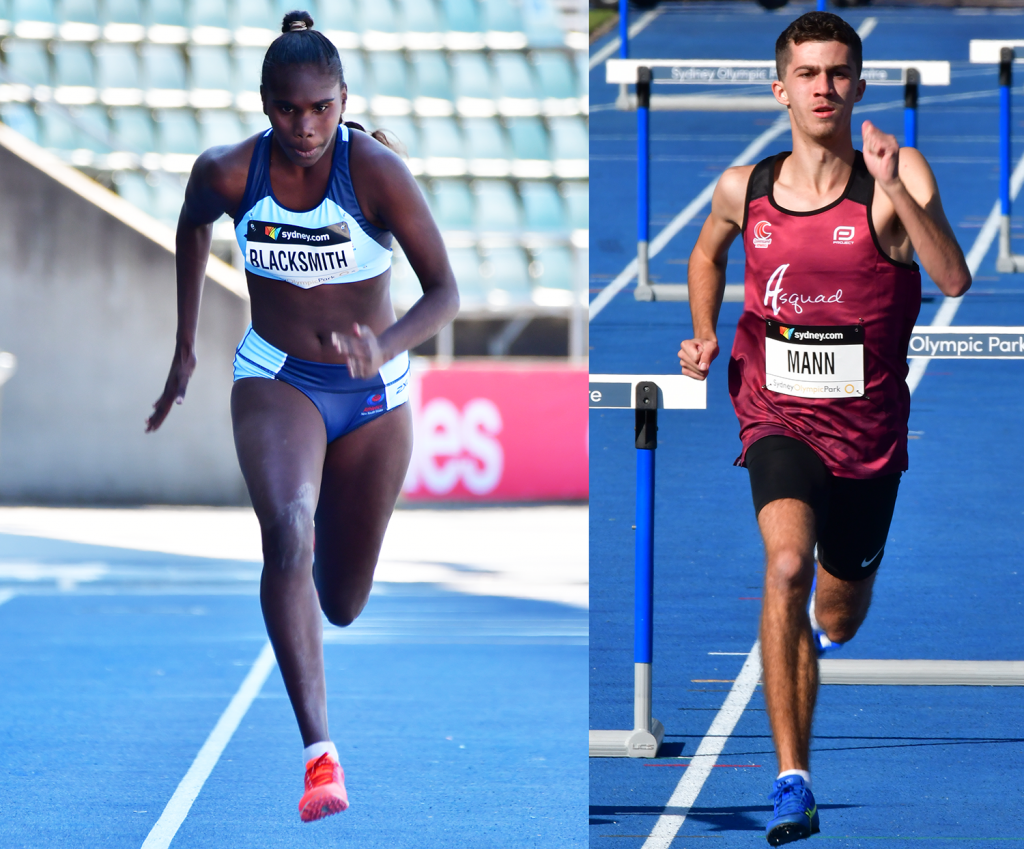 Sport inclusion Australia announced today the largest ever Athletics team to represent Australia at a Virtus event.  A total of 39 athletes (24 male and 15 female) have been selected to represent Australia at the inaugural Vitus Oceania Asia Games in Brisbane in November.
In announcing the team Sport Inclusion Australia CEO Robyn Smith highlighted the diversity of selection across all Virtus groups and importantly the large number of new athletes making their debut.  "This is the largest team selected to represent Australia in Athletics and we are particularly pleased to see the development of athletes across all three Virtus groups, youth competitors and the large number of athletes making their debut."  Smith said.
The growth in numbers can be largely attributed to the success of the 2019 Virtus Global Games in Brisbane an event that raised the profile of athletes with an intellectual impairment and awareness of  the pathways and opportunities for the athletes including competing at the highest level of competition representing Australia.  The success of the 2019 Global Games and the pathways available through School sport and the Athletics Australia competition structure have all attributed to a significant increase in registrations of athletes with an intellectual impairment.  The size of this team and the abundance of new athletes making their debut is testimony to this growth.
The team consists of 24 male and 15 female athletes of which 16 are making their Virtus International debut.
Queensland's Riley Mann (18) is looming as one of many athletes to watch.  Mann competed in his first multi class competition as a T20 athlete in March at the Queensland Athletics Championships where he took on fellow Queenslander and Paralympian Alberto Campbell over 400m.  Mann claiming victory in that event and again weeks later at the Australian Championships.  Mann will join Campbell in the Australian team where they will compete together over 400m and in the 4 x 400m relay.
For many athletes the emergence of such a strong competitor and heir to their throne would be a challenge but Campbell sees it differently.  'I made my first Australian team in 2013 winning a Bronze medal in the 400m, since then I have competed at World Para Athletics and Virtus World Championships and in 2021 I represented Jamaica at the Paralympics.  I am excited to see an athlete like Riley come along and have the opportunity to not only compete against but also support him as he commences his journey, it is an honour not a challenge." Campbell says.
New South Wales Telaya Blacksmith (14) is still eligible for the Youth competition, but with the withdrawal of Stephanie Schweitzer who also made her debut at 14, Blacksmith will enter the Games as Australia's leading female sprinter competing in the 100m, 200m, 400m and long jump events.
Hosting a regional event like this here in Brisbane also provides Sport Inclusion Australia with the opportunity to include younger athletes in the Youth competition, an opportunity that provides athletes with the exposure to team culture, international competition and motivation to continue their development along the Virtus Global Games and Paralympic pathways.
The Virtus Oceania Asia games will be the inaugural Regional Championship in the Oceania Asia region bringing together athletes from across the region to compete across 12 sports.  The athletics competition is sanctioned by World Para Athletics and will also provide valuable classification opportunities for athletes in the Paralympic pathway.
With the Virtus Global Games in Vichy, France less than 12 months away the Virtus Oceania Asia Regional Games will play a key role in athlete and team development.
"We are so pleased to be able to provide this exciting opportunity for so many new and young athletes.  The opportunity for the athletes to compete in an event of this stature on home soil and the opportunity for coaches and staff to work with the athletes is critical."  Said Anula Costa Head Coach of the Athletics team.
The Virtus Oceania Games will run from 5-11 November in Brisbane.
Australian Athletics Team
Men
II-1:       Aaron Houston (NSW), Alberto Campbell (QLD), Blake Carr (NSW), Cameron Marshall (VIC), Daniel Milone (VIC), Andrew Semmens (VIC), Edward Parker (NSW), Kyle McIntosh (NSW), Lindsey Hendy (QLD) , Lleyton Lloyd (NSW) , Riley Mann (QLD), Sammy Muamba (NSW), Timothy D'Abrera (ACT), Timon Sideris (SA),
II-2:       Matthew Walk (QLD), Andre Rivett (QLD), Ethan Parry (QLD), Hugo Taheny (SA),
II-3:       Liam Griffett (VIC), Daniel Bartholomaeus (ACT),
Youth:  Jordan Rudd (VIC), Malachi Canning (NSW), Zane Newton (NSW).
Women
II-1:       Emily Aichberger (TAS), Rebecca Mathers (TAS), Amelia Mazzei (NSW), Annabelle Colman (VIC), Annabelle Rodgers (NSW), Belinda Slatter (QLD), Caytlyn Sharp (VIC), Ebonie Cooper (QLD), Eliesha Byrt (VIC), Georgia Powning (VIC), Jessie Venner (QLD), Lillee Wakefield (SA), Telaya Blacksmith (NSW) ,
II-3:       Kobi-Lee Dyer (VIC)
Youth:  Caitlin Bargwanna (NSW), Samantha Witter (NSW)
Contact
Sport Inclusion Australia: sport@siasport.org
Virtus Oceania Asia Games: info@oagames2022.org