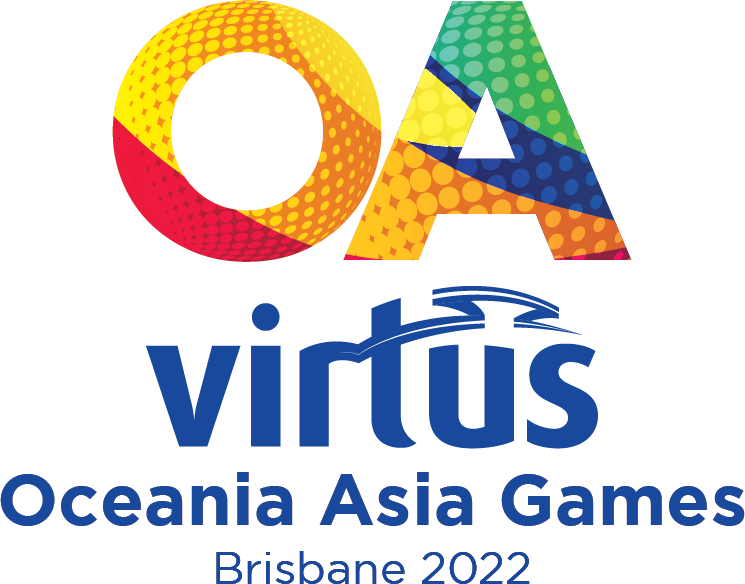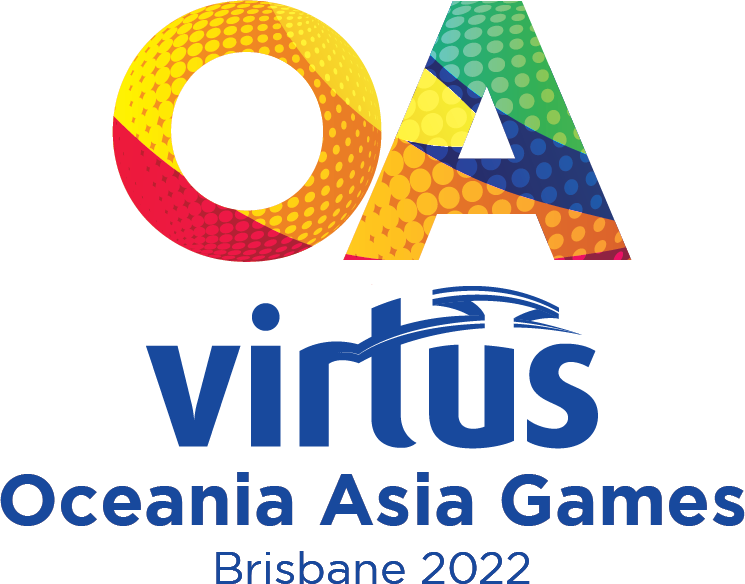 The inaugural Virtus Oceania Asia Games 2022 in Brisbane is just one year away and has received welcomed support from all levels of Australian government.
OAGames 2022 is the inaugural event in the Virtus Asia and Oceania region for athletes with intellectual impairment. The Games will invite 1000 plus athletes and officials from NZ, Asia, and Pacific to compete against Australia's elite athletes.
Federal Minister for Sport, Senator the Hon Richard Colbeck said Australia has an enviable reputation for its ability to hold world class international sporting events.
"It is time to get back into the pools, the field, the track and the arena and celebrate all that is inspiring about being a top athlete for your country," Senator Colbeck said.
"The Australian Government has a deep commitment to ensure sport is accessible for people of all abilities and is pleased to support the hosting of the Virtus Oceania Asia Games 2022".
The OAGames2022 will be in Brisbane, in a multi-sport event format from 5 to 12 November 2022.
Virtus Vice President, Robyn Smith; CEO of Sport Inclusion Australia (SIA), said that as an organisation with 35 years of inclusive sport experience, she is looking to reignite the successes from Global Games 2019 in Brisbane, with the experienced team to lead the delivery of this event in 2022.
"It is a follow-on legacy from Global Games 2019 and the Virtus Oceania Asia Games, #OAGames2022, will be a celebration of sport and cultural diversity," Ms Smith said.
"There is much excitement about seeing athletes come back again, to represent their countries and compete for medals and achieve personal best performances."
Premier and Minister for the Olympics Annastacia Palaszczuk said the Queensland Government is proud to support the Virtus Oceania Asia Games 2022.
"These Games are an opportunity to celebrate diversity and inclusion, which are valuable threads running through the fabric of Queensland's communities," said the Premier.
"Sport Inclusion Australia's (SIA) hosting of the event sends a strong message that sport is for everyone."
"Under the banner of 'Leave No One Behind', athletes with an intellectual disability train to a high level, hone their skills and compete with the same passion as any professional athlete."
"Athletics, swimming and table tennis will be Paralympic pathway events – for athletes with the potential to win medals at Paralympic competitions."
"Events will be staged at a range of venues across Brisbane including the Queensland Sports and Athletics Centre, Brisbane Aquatic Centre, Nissan Arena and Anna Meares Velodrome."
"This is another opportunity for Queensland to host a major multi-sport event prior to the Brisbane 2032 Olympic and Paralympic Games."
Whilst the final sport program is being finalised these following sports will form part of the program: Athletics, Basketball, Cycling, Rowing, Swimming, Table Tennis and Tennis.
Additional Sports will be considered as a result of consultation with Virtus Nation Members and interested Pacific Nations in the coming months and next month another key announcement is planned for the incorporation of World Para-Sailing Championships as part of the OAGames 2022 Sport Program.
Lord Mayor Adrian Schrinner said Brisbane was the ideal city to play host to the Virtus Oceania Asia Games, with an excellent year-round climate as well as friendly and inclusive residents.
"Brisbane already has a reputation for being an amazing place to visit and host major events because of our great hotels, cafes and restaurants and experiences along with world-class facilities" Cr Schrinner said.
"I look forward to welcoming athletes, coaches, officials, families and friends, as we celebrate the Virtus Oceania Asia Games in Brisbane in November next year.
"We look forward to working in partnership with Sport Inclusion Australia, Virtus and the International Paralympic Committee to bring other events for athletes with impairment to Brisbane over the next decade as we continue our journey towards the 2032 Brisbane Olympic and Paralympic Games."
Virtus Oceania Asia Games 2022 invites governments, sporting organisation and corporate partners who believe in this vision to be part of this movement. A movement of Sport for Humanity and a great way start the journey to 2032.
Key statistics:
2-3% of the world population live with an intellectual impairment.
178-256 MILLION is the estimated number of people with an intellectual impairment in the world.
*Source: WHO Report on Disability 2011
It is the largest impairment group. For most it is a non-visible impairment.
Sport provides connection to community and provides meaning and purpose. Active engagement in Sport has a positive impact on the health and wellbeing of the individual and supports our commitment to advancing many of the UN's Sustainable Development Goals.
For more information visit oagames2022.org and follow @virtus.sport | @SportIncAus to stay updated on #OAGames2022