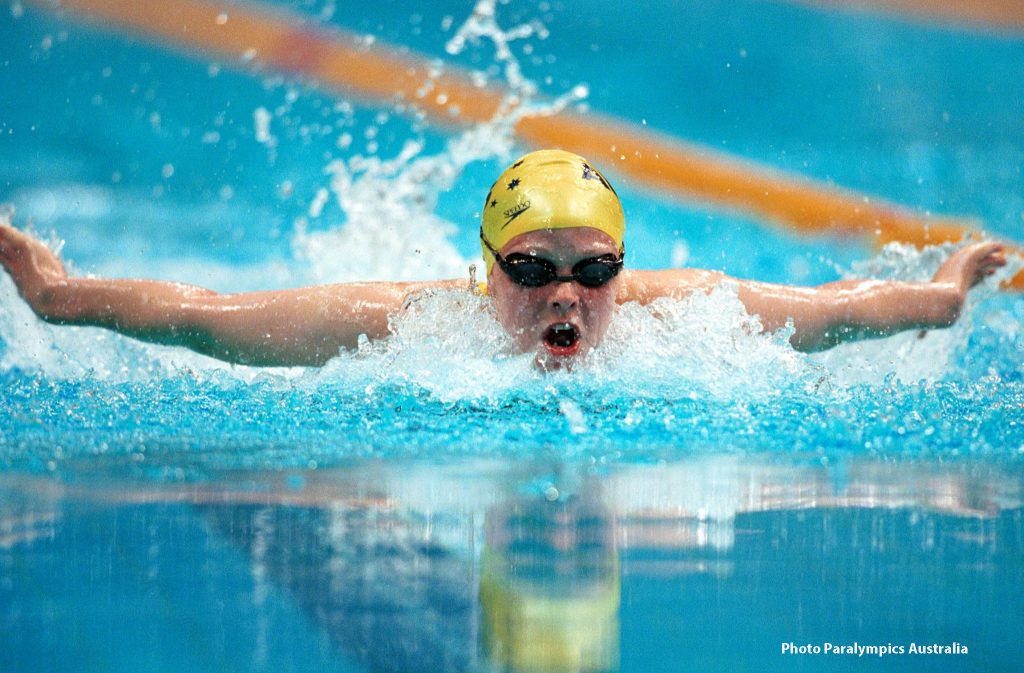 A young girl growing up in NSW with a connective tissue disorder (Ehlers-Danlos syndrome) Siobhan Paton was encouraged to take up swimming to stop her joints from going soft and a life in a wheel chair.  So it was off to learn to swim classes.
Like many swimmers Siobhan progressed from the learn to swim classes to join a swim club and started swimming competitively.  Siobhan joined Bomaderry Swimming Club and started swimming under the guidance of club coach Greg Fowler.
It didn't take long for Siobhan to show signs of talent.  Siobhan remembers being the youngest club member to reach NSW Country Championships.   Fowler also noticed that Siobhan was struggling at times with instructions and so he encouraged her mother to have Siobhan undergo some tests.   Fowler's thoughts were confirmed and a whole new world was about to open up for this talented young swimmer.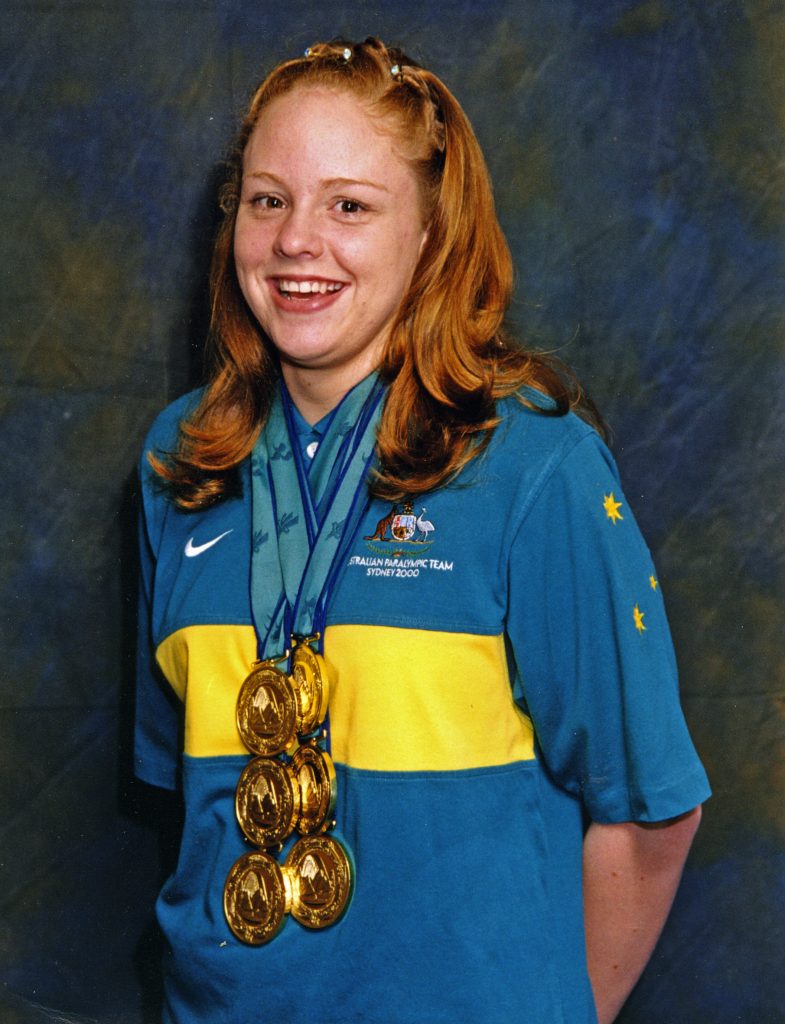 Siobhan competed at her first nationals at 14 years of age in 1997, she won 7 gold medals and a silver.  That year she was a was awarded the Developing Paralympian of the Year Award.
1998 started off much like the previous year, back at Nationals she won another 7 gold and a bronze medal at 15 years of age.  Later that year she was selected in her first Australian team and off to Christchurch New Zealand for the IPC Swimming World Championships where she won 5 Gold 1 Silver and a Bronze medal.
For her achievements she was named as the 1998 Junior Paralympian of the Year.
With the Sydney Paralympics less than two years away the family made the decision to move to Canberra to support Siobhan and her sisters swimming.  In Canberra, Siobhan would have access to the ACTAS and AIS swim squads and meet her new swim coach Peter Freney.  Siobhan also struck up a close relationship with Freney's daughter Jaqueline, who a few years after Siobhan would establish herself as our queen of the pool and break Siobhan's record winning 8 Gold medals at the London Paralympics.
It was a timely move for the Paton's, by the time 2000 came around Siobhan had finally settled into a school where she was supported and felt at home, she found herself a great coach and supportive swimming environment.
Despite having represented Australia internationally twice in England and in New Zealand and having won multiple gold medals and established World records along the way, when it came time for the Paralympics, Siobhan didn't comprehend what all the fuss was about when she was selected for her first Paralympics.  "I didn't really comprehend it, I knew I was representing Australia at home, but it was just another swim meet" Siobhan said.
Ever humble Siobhan described her performance that week as "I am just another swimmer who had a really good week."
To be fair the Paralympics went to another level in Sydney, it was not just another swim meet and Siobhan was not just another swimmer.
Siobhan's "really good week" saw her compete in seven events, winning 6 Gold medals and breaking 9 World Records along the way.  She was Australia's most outstanding athlete at the Games and was acknowledged as the 2000 Paralympian of the Year.  Siobhan was lauded at street parades and had a stamp made in her honour.
There was one event Siobhan did not expect to win, and it is her favourite medal from the Games.  "After the heat of the 50m freestyle one of the swimmers refused to shake my hand, it wasn't the right thing to do.   In the final I was in 5th place after 25 metres and I was driven to beat her, I could hear the crowd chanting "Go, Go, Go."  Siobhan said.
Siobhan won that event, broke the Games record and was 2 hundreths of a second off the World record, she remembers that win as her favourite, largely because she didn't expect to win it.
Siobhan has many other memories of the Games, hitting the wall with her head in the 50m butterfly, the disappearance of Bruce the Moose, sleeping during her days off and the food.
Surprisingly Siobhan's coach Peter Freney wasn't part of the Australian team, but he did find a way to motivate Siobhan from a far.  "My coach had a bet with me, a packet of Tim Tams for every Gold medal." Paton said, a bet she did collect on.
Siobhan still holds 3 Australian records for the 400m freestyle, 2000m butterfly and 400m individual medley.
Life after the Paralympics wasn't as rosy for Siobhan, she enjoyed the accolades and opportunities it provided and continued swimming winning 5 Gold and a Silver medal at the IPC World Championships in Argentina in 2002, 6 Gold and 2 Silver at the IPC World Championships in Hong Kong in 2004 and finally 3 Gold, 2 Silver and 3 Bronze medals at the 2004 Global Games in Sweden.
Following the IPC ban, Siobhan had lost her love for swimming, she was no longer that young girl that ate and breathed swimming.  "I just didn't want to be there anymore, I wanted to move on with my life." Siobhan said.
Given her state of mind and commitment to training, Siobhan's performances in 2004 are simply amazing.
Reflecting back on Sydney  "If I did my best on the day and they beat me I wouldn't be upset because they would have to do their best." Siobhan said.
Today Siobhan is a full time carer for her mum, she still lives in Canberra and has enjoyed remembering the Sydney Paralympics and what she has achieved thanks to her talents and the support of so many who made sacrifices and helped her achieve.
We shouldn't forget that  during the Sydney 2000 Paralympics and all of the hysteria that continued in 2000, Siobhan Paton was not just the Queen of the Pool or Paralympian of the Year, she was also a 17 year old school girl finishing Year 12 at St Clares College in Canberra.
Siobhan remains an inspiration to so many and even though the Sydney Paralyympics were 20 years ago, she remains our Queen of the pool.